Writing for Living: A Conference in Honor of Helene Moglen (1936-2018) March 13-14th, 2020 
Please save the date for a conference in honor of Professor Helene Moglen and the first Helene Moglen Lecture in Feminism and the Humanities. Colleagues and former students will speak about themes close to Helene's heart. The written word, with its poetics and practices of production, social engagements, and sites of conflict will serve as the focus for this two-day event.
Thanks to generous support from Sheila Namir and Eben Moglen, the Center for Cultural Studies Helene Moglen Lecture in Feminism and Humanities as a biennial event. We encourage you to honor Helene's legacy for years to come by lending your support to this endowment.
Keynote speakers: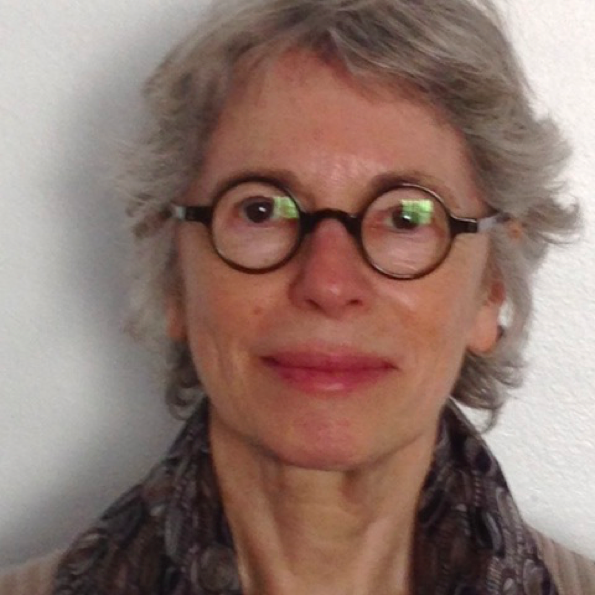 Myra Jehlen
, "Unreadable Writing"
Myra Jehlen, Board of Governors Emerita Professor of English at Rutgers, will deliver the first Helene Moglen Lecture in Feminism and the Humanities. The author of American Incarnation: The Individual, the Nation, and the Continent (1989), Readings at the Edge of Literature (2002), and Five Fictions in Search of Truth (2009), Jehlen is currently completing a new book of essays on literary form, and she will craft her keynote lecture from a paper for that book titled "The Great American Novel, by Gertrude Stein." 
Leslie Bow, "Writing In Absence"
Leslie Bow, Professor of English and Asian American Studies at the University of Wisconsin Madison and Helene's former graduate student (PhD 1993), will speak on race fetishism and psychoanalysis. Her books include Betrayal and Other Acts of Subversion: Feminism, Sexual Politics, and Asian American Literature (Princeton UP, 2001), 'Partly Colored': Asian Americans and Racial Anomaly in the Segregated South (New York UP, 2010), and she will draw her talk from current work on "Racist Love: Asian Americans and the Fantasy of Race."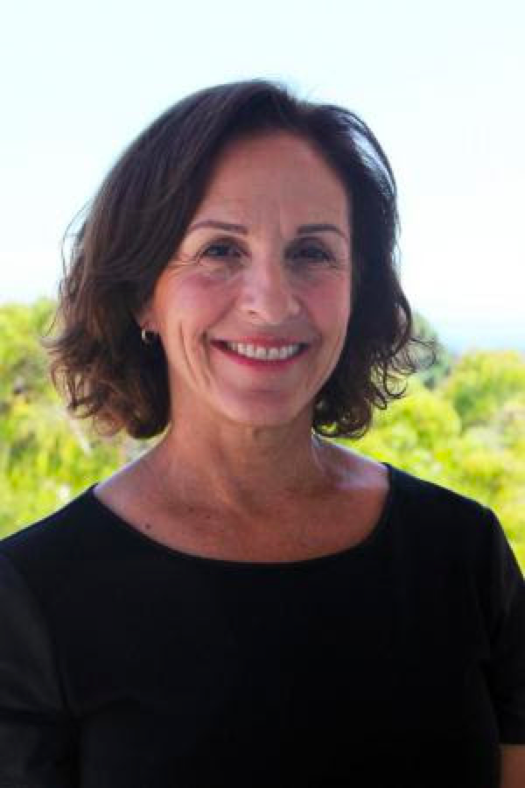 Susan Derwin, "Writing with Veterans"

Susan Derwin, Director, Interdisciplinary Humanities Center and Professor, German, Slavic, and Semitic Studies at UC Santa Barbara will speak about the essence of Helene's relationship to writing as a practice that makes living possible.    Derwin is founding director of the University of California Veterans Summer Writing Workshop and of Foundations in the Humanities, a correspondence program for incarcerated individuals operating in multiple California prisons. She is the author of The Ambivalence of Form: Lukács, Freud, and the Novel (1992), Rage Is the Subtext: Readings in Holocaust Literature and Film (2012), and essays on trauma, psychoanalytic theory and literature, moral injury, and narrative healing.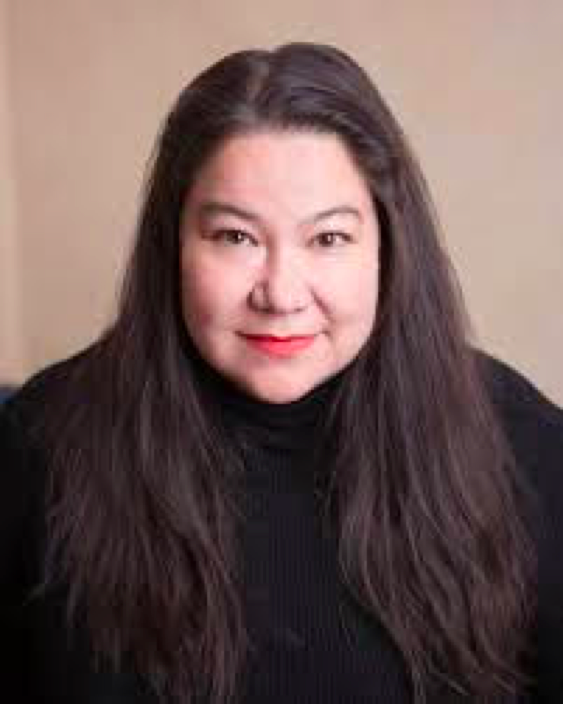 Brenda Shaughnessy, Poet
Brenda Shaughnessy will read from her poetry at the opening and closing of the conference. An Assistant Professor of English at Rutgers University, Shaughnessy was a double major in Literature and Women's Studies and Helene Moglen's undergraduate student in the early 1990s. A finalist for the prestigious international Griffin Poetry Prize and recipient of a Guggenheim award, Shaughnessy has published poems in major literary magazines and several books, including Human Dark with Sugar, Interior with Sudden Joy, and Our Andromeda. Her most recent book of poetry is titled The Octopus Museum.
Summary
This conference honors the work of Professor Emerita Helene Moglen for her contributions to feminist and psychoanalytic theory in literature, feminist institution building, teaching and mentoring graduate and undergraduate students, and teaching writing, in and out of the university. Professor Moglen's generative vitality and creative critical thinking touched everyone who knew her. This conference particularly emphasizes her relationship to writing as a practice that makes living possible. The first Helene Moglen Lecture in Feminism and the Humanities will be delivered at this conference. An endowment fund is being raised to make this lecture a regular event in the future.
Introduction: the Traumas of Gender, the Gothic Imagination, and Writing for Living
            An innovative scholar in English literature and feminist and psychoanalytic theory, Helene Moglen came to UCSC in 1978 as the Dean of Humanities and Arts. With a PhD in Literature from Yale in 1965, Professor Moglen had taught at NYU and SUNY Purchase, where she founded the Women's Studies Program. She was the first woman to be appointed dean in the UC system. From her earliest days in Santa Cruz, she committed herself to building feminist institutions and intellectual culture, including the Feminist Focused Research Activity (1984-1989) and the Institute for Advanced Feminist Research (2003-2006), which was supported by her appointment to the prestigious UC Presidential Chair in 2003. Throughout her career until her death, Professor Moglen nurtured practices and institutions linking the city and the university, most prominently through sustained engagements with writing.
Professor Moglen's academic home was the Board of Studies in Literature (subsequently the Literature Department). She was an extraordinary scholar, teacher, and mentor. Her monographs include The Trauma of Gender: A Feminist Theory of the English Novel (2001), Sexual and Gender Harassment in the Academy: A Guide for Faculty, Students, and Administrators (1981), The Philosophical Irony of Laurence Sterne (1976), and Charlotte Bronte: The Self Conceived (1975). She also co-edited five collections that explored the intersection of literature, psychoanalysis, and feminism, including (with Elizabeth Abel and Barbara Christian), Female Subjects in Black and White: Race, Psychoanalysis, Feminism (1997) and (with Nancy Chen and in conjunction with the Institute for Advanced Feminist Research) Bodies in the Making(2006). Helene Moglen's interrogative scholarship continued into retirement, exemplified by the work she was engaged in at the time of her death on the effects of social media on the formation of subjects and the possibilities for face-to-face democracy. She probed the intimate and public consequences of personal data harvesting, surveillance practices, business models, and the allure of screens over embodied presence. Her arguments grew from her Emeriti Faculty Lecture in 2013, "From Frankenstein to Facebook: Reflections on the Dissolution of the Humanities."
Professor Moglen's approach to literature was closely tied to embodiment and gender, while the tangled and haunting relations of the realistic and the fantastic infused all of her work. She was a creative teacher in both undergraduate and graduate programs in Literature; her teaching did not cease with retirement, and her core concerns around the ongoing revision of subjects and layering of selves, made possible through mourning, reflection and healing, found powerful expression in the regular writing seminars for military veterans that she co-taught in Santa Cruz with her spouse and colleague Sheila Namir.
Writing was at the center of Helene Moglen's life. It grounded her deep optimism and vitality, which infected everyone who knew her. She wrote every morning—by hand, in notebooks—for many years until she died. She taught writing in and out of the university; she encouraged writers, whether in poetry, scholarship, cultural and political analysis, or fiction; and she responded in detail and with immense generosity to the drafts of her colleagues, whether they were in her field or not, into her last summer. She cared about writing.
Writing for Living: a Conference, Friday & Saturday, March 13-14, 2020
This conference inaugurates the first Helene Moglen Lecture in Feminism and the Humanities. Beginning Friday, March 13, 2020 in the evening, and featuring a reading by former student and acclaimed poet Brenda Shaughnessy, this day-and-a-half conference invites colleagues and former students to speak about their current work on themes related to or inspired by Helene Moglen's work. On Saturday, there will be two sessions, one dedicated to thinking about trauma, writing, psychoanalysis and teaching, and one growing from Asian-American and women-of-color literatures and visual production, feminist theory, and critical race studies. Two scholars from UCSC will comment on each paper and also open the panels up to vigorous conversation with the audience.
Conference Schedule
Friday, March 13, 2020
7:00 pm – 9:30 pm, Humanities 206
Welcome: by UCSC Chancellor Cynthia Larive and Humanities Dean Tyler Stovall
Introduction and acknowledgments (Professor Emerita Donna Haraway, UCSC)
III. Seth Moglen, Helene's youngest son and author of Mourning and Modernity: Literary Modernism and the Injuries of American Capitalism (2007) delivers a précis of Helene's work
Brenda Shaughnessy reading a new poem written for Helene
First Annual Helene Moglen Lecture on Feminism and the Humanities: Myra Jehlen, "Unreadable Writing "
Saturday, March 14, 2020
Humanities I, 210
(Coffee, Tea, Pastries will be served)
10am-12: 30 pm:
Moderator: Carla Freccero
Leslie Bow, "Fantasy as Microaggression? Racist Cute Aesthetics and the Anthropomorphic Asian Thing"
Discussants:
Christopher Chen, Literature, UCSC
Vanita Seth, Politics, UCSC
12:30-1:30: Lunch
1:30 pm-4:00 pm:
(Coffee, tea and cookies available)
Moderator: Jennifer Gonzalez
Susan Derwin, "Writing with Veterans"
Discussants:
Dee Hibbert-Jones, Art, Affiliate Faculty, Film and Digital Media, Digital Arts and New Media, and Legal Studies, UCSC
Brenda Sanfilippo, Writing Program, UCSC
4:15 pm:
Introduction: Donna Haraway
Sheila Namir, psychoanalyst and scholar, co-author with Helene Moglen of "Leaving Analysis and Moving beyond Pain," Women and Therapy (2009), and "War and the Dis-eases of Othering," International Journal of Applied Psychoanalytic Studies (2006), Concluding Remarks
Brenda Shaughnessy Reading
5:15 pm: Reception, Humanities II, 259
Sponsored by the Siegfried B. and Elisabeth M. Puknat Literary Studies Endowment, the Literature Department, the Humanities Division, and the Office of the Chancellor.
To make your gift today, please visit this link.
Directions to the Conference in Humanities: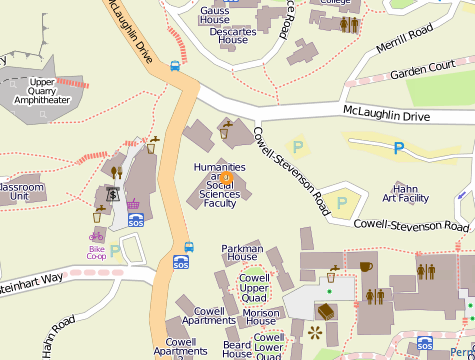 The Humanities Division is in the Humanities 1 building complex, which is located at the entrance to Cowell College, on the corner of Hagar Drive and McLaughlin Drive.   
Once you pass though the main entrance on Bay Street and High Street, Bay Street becomes Coolidge Drive. Continue to travel along Coolidge Drive. You'll pass two stoplights; then, Coolidge Drive will curve to the left and become McLaughlin Drive.  Stay on McLaughlin Drive and turn left into the entrance of Cowell College. (If you see a stop sign, then you've traveled a bit too far.)
The Humanities Building complex will be on your right as you drive into the entrance of Cowell College.
Parking Instructions:
Parking is free for the conference. The closest parking lots are lot 106, 107, 109, 110. These are all near Humanities. Please see campus map below.
See
Also