Message from the Dean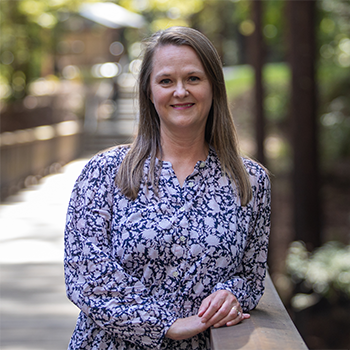 Message from the Dean of Humanities, Jasmine Alinder
September 2022

I am honored to serve as dean of the Humanities Division. UC Santa Cruz has an extraordinary history of excellence in the humanities and a promising future. In the Humanities Division, we are dedicated to producing interdisciplinary research, student learning, and public programming in ways that break new ground, address urgent questions, and speak to a diverse array of communities and concerns. Our division's nine departments and programs, with outstanding scholars and teachers who care deeply about our students, foster courses of study dedicated to global cultures, histories, languages, and literatures. Our goals include:
Fostering research excellence 

Creating career-ready humanities majors and providing meaningful humanities training for all UCSC students

Bringing the humanities to a broad range of public audiences
In the humanities, we play the long game. We don't merely prepare our students to be ready for work. We prepare our students to be ready for life, and ready for the world. Training in humanities disciplines gives students the tools necessary to be successful across fields—with flexible and durable skills that will serve and empower them over the arc of their careers. 
The Humanities Division is committed to creating a supportive and inclusive campus culture, with a deep sense of care for one another. In my work as a scholar, teacher, and administrative leader, I value community-engaged scholarship and seek to build partnerships on and off campus that create knowledge cooperatively. 
Over this next year, I look forward to continued collaborations with the students, staff, and faculty of our division. As a nation, we continue to face a critical time of pandemic and struggles against racism and inequality. Humanities must play a central role in these struggles as we seek to understand our current circumstances and make our way toward a more just future. I believe that training in the humanities is an essential component of a well-rounded, liberal arts, college education, and I believe in the power of the humanities to transform lives for the better, in its power to create engaged, empathetic, informed members of our communities and our world.