Emeriti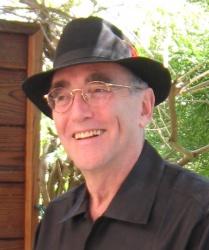 Title

Distinguished Professor Of Humanities

Division Humanities Division
Department
Affiliations History of Consciousness Department, Legal Studies, Philosophy Department, Psychology Department
Phone
Email
Fax
Office Location
Mail Stop Humanities Academic Services
Mailing Address

1156 High St.
Santa Cruz CA 95064

Faculty Areas of Expertise

Philosophy, Psychoanalysis, Legal Studies
Summary of Expertise
Philosophy of mind, emotions and culture, ethics and philosophy of law, psychoanalytic theory
Biography, Education and Training
Harvard Law School Fellow in Law and Philosophy
Guest Student Boston Psychoanalytic Institute
Special Student Harvard University
D.Phil Oxford University
A.B. Princeton University, Summa Cum Laude
Honors, Awards and Grants
Fellowships from NEH, ACLS, Stanford Humanities Center, Rockefeller Foundation, Social Science Research Council, Mellon Foundation (at the Aspen Institute for Humanistic Studies), Danforth Foundation, Fulbright Scholar, etc.
UCSC Excellence in Teaching Award
Selected Publications
On Loving Our Enemies: Essays in Moral Psychology. Oxford University Press, 2012.
Sticks and Stones: The Philosophy of Insults. Oxford University Press, 2007.
A Tear is an Intellectual Thing: The Meanings of Emotion. Oxford University Press, 2000.
The Cambridge Companion to Freud. Cambridge University Press, 1991.
Emotion, Thought and Therapy. University of California Press and Routledge, 1977.
The Challenge of Islam: The Prophetic Tradition. Lectures by Norman O. Brown. Edited by Jerome Neu. New Pacific Press and North Atlantic Books, 2009.