Directory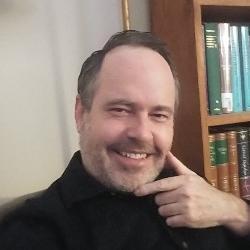 Pronouns he, him, his, his, himself
Title
Division Humanities Division
Department
Phone
Email
Website
Office Location

Rachel Carson College Academic Building, 000

Mail Stop Rachel Carson College Faculty Services
Summary of Expertise
PhD in Musicology (Columbia University)
MA in History of Science (UC Berkeley)
MA in Harpsichord Performance Practice (UC Santa Cruz)
BA in Math, Music, & History (UC Santa Cruz)
Research Interests
I am currently writing a book about the political and social connotations of certain harmonies in England circa 1800, provisionally titled Empire of Harmony: Modulation, Science, and Power in Georgian England.
Biography, Education and Training
I'm a former slug recently returned to the UCSC redwoods where I lecture in the Rachel Carson College Core program ("Environment and Society"). I've supplemented the core curriculum with readings that reflect some of my abiding interests: Environmental Justice in the SF Bay Area; Contemporary Guatemalan History and Politics; The History of the Concept of Nature.