Directory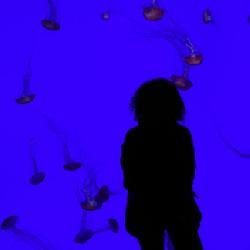 Pronouns she, her, her, hers, herself
Title
Division Humanities Division
Department

Critical Race and Ethnic Studies

Phone
Email
Office Location

Humanities Building 1, 428

Mail Stop Humanities Academic Services
Courses CRES 132: Black Speculations, CRES 120: Third World Feminisms, CRES 190C: Black Transnational, CRES 201: Exile & Diaspora
Biography, Education and Training
My current book project, tentatively (re)titled "Another Country: Translational Blackness and the Afro-Arab," explores the currents of transnational and translational blackness charted by African American, Afro-Caribbean, African, and Afro-Arab peoples across twentieth century North Africa and Europe.
I am particularly interested in how variable and contested articulations of blackness - from the Atlantic, Saharan, Mediterranean, and Nile worlds - are realised, reformed, resisted, and reimagined across anglophone, francophone, and arabophone cultural and political spheres. I approach this research by taking up a familiar canon of Black transnational narrative, festival, and sonic cultures, and rendering it unfamiliar by drawing upon its translations (and receptions) in other diasporic contexts: in particular, in and through Afro-Arab space(s).
In relation and addition to this ongoing work, my teaching and research interests include African diasporic cultural politics and culture work, particularly in and of liberation movements; memory studies; literature, visual arts, and poetics of disaster, particularly in relation to Palestine and the Palestinian diaspora; nationalism and statelessness; representations of war in graphic novels and film; the intersections of race, colonialism, and sport; and Third Worldism.
Prior to joining the faculty at UC Santa Cruz, I was a member of the faculty collective that founded the Department of Race, Diaspora, and Indigeneity at the University of Chicago.
Selected Publications
"It Turns Out We Were Not All Pan-African During the World Cup." The Funambulist no. 46, "Questioning our Solidarities." (March-April 2023). 72-79.
"Crossing the Saharan Boundary: Lotus and the Legibility of Africanness." Research in African Literatures, 50, no. 3 (Fall 2019), 91-115.