Senate Faculty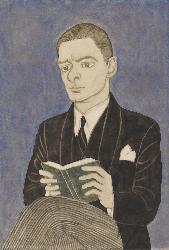 Title

Professor of Literature
Chair, Council of Provosts (2022- )
Interim Provost, Porter College (2022-24)

Division Humanities Division
Department

Literature Department
Cowell College
Porter College

Affiliations Theater Arts Department
Phone
Email
Website
Office Location

Humanities Building 1, 629

Office Hours By appointment. Please contact Leah Browne (9-2564, lbrowne@ucsc.edu)
Mail Stop Humanities Academic Services
Mailing Address

1156 High Street
Santa Cruz CA 95064
Summary of Expertise
Shakespeare, classics, history and theory of literary criticism, liberal education, humanities in the public sphere, analog humanities
Research Interests
Shakespeare is the happy hunting ground of all minds that have lost their balance.
-- James Joyce, Ulysses (1922)
Biography, Education and Training
Williams College (BA), Cambridge University (BA, MA), Stanford University (MA, PhD)
Sean Keilen teaches Shakespeare's works at UC Santa Cruz, where he is Professor of Literature, Director of Shakespeare Workshop, and sometime Provost of Porter College. He graduated summa cum laude and Phi Beta Kappa from Williams College, with degrees in English and Classics, and was the Valedictorian of his class. His senior thesis about the influence of Ovid and Virgil on The Divine Comedy won The Dante Prize from The Dante Society of America. He completed a second B.A. in English Literature at Emmanuel College, Cambridge as a Herchel Smith Fellow. A thesis about Samuel Johnson's biography of Jonathan Swift that he wrote there won The Cambridge Quarterly Prize. Before joining the faculty at UC Santa Cruz, where he won the Committee on Teaching's Excellence in Teaching Award, Professor Keilen taught at the College of William and Mary, Princeton, and the University of Pennsylvania. His research has been supported by the Guggenheim Foundation, the National Humanities Center, the Folger Shakespeare Library, and the Huntington Library and resulted in published essays about Shakespeare, Jonson, Milton, early Renaissance drama, Ovid, the idea of the classic, friendship, and classroom pedagogy, along with a book: Vulgar Eloquence: On the Renaissance Invention of English Literature with Yale in 2006. Professor Keilen's other books include a number of edited collections: Shakespeare: The Critical Complex (Garland 1999), with Stephen Orgel; The Forms of Renaissance Thought: New Essays in Literature and Culture (Palgrave 2009), with Leonard Barkan and Bradin Cormack; and The Routledge Research Companion to Shakespeare and Classical Literature (Routledge 2017), with Nick Moschovakis. A new book is nearing completion, with the working title "Shakespeare's Scholars: Three Lessons from the Liberal Arts". Professor Keilen works closely with Santa Cruz Shakespeare, a professional theater company in Northern California, and with Julia Reinhard Lupton and UC Irvine's New Swan Shakespeare Center, on a range of programs that make Shakespeare's works and humanistic inquiry available to a diverse public.
READ SHAKESPEARE, LIVE PLEASANT, STAY GREEN
Teaching Interests
At school you are engaged not so much in acquiring knowledge as in making mental efforts under criticism. A certain amount of knowledge you can indeed with average faculties acquire so as to retain; nor need you regret the hours you spent on much that is forgotten, for the shadow of lost knowledge at least protects you from many illusions. But you go to a great school not so much for knowledge as for arts and habits; for the habit of attention, for the art of expression, for the art of assuming at a moment's notice a new intellectual position, for the art of entering quickly into another person's thoughts, for the habit of submitting to censure and refutation, for the art of indicating assent or dissent in graduated terms, for the habit of regarding minute points of accuracy, for the art of working out what is possible in a given time, for taste, for discrimination, for mental courage, and for mental soberness.
-- William Johnson (later Cory), Eton Reform II (1861)