Graduate Student Directory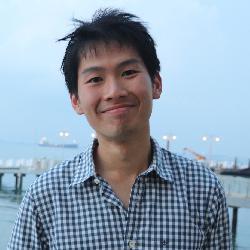 Title
Division Humanities Division
Department
Email
Office Location
Office Hours email to set up Zoom meeting
Mail Stop History Department
Summary of Expertise
modern China; diaspora; transnational and global history; postcolonial studies; religion; missiology
Biography, Education and Training
I was born and grew up in Singapore as part of a Chinese/Protestant community, before traveling to North America for further education, where I received a B.A. in History from New York University (2016) and an M.A. in History from the University of British Columbia (2018). Currently, I am a student of modern Chinese history, with a particular interest transnational migration, diaspora and religion in the twentieth-century.
In my dissertation project, I am exploring the role of transnationally mobile religious elites— in particular, Chinese Protestant pastors and evangelists— in Cold War politics. Tentatively titled: "Migrants and Missionaries: Chinese Diaspora, Religion, and the Cold War," it follows the out-migration of Chinese Christian elites out of mainland China after 1949, their journeys across Cold War Asia, and the world. Unlike Western missionaries who were forcibly expelled after the Korean war, Chinese Christians were able to leverage connections with pre-existing migrant networks, European missionaries, and anti-communist groups, to create their own global religious movements. Through my project I hope to show how religious actors were at the forefront of Cold War politics, even as religious communities themselves were also shaped by the Cold War. I am hoping to commence dissertation fieldwork by Fall 2021.
Honors, Awards and Grants
Henry Luce foundation/ACLS Program in China Studies: Pre-dissertation Summer Travel Grant (2019).
Selected Publications
"Migration, Conversion, and Transnational Activism in a Vancouver Chinese Church." In Fenggang Yang and Chris White, Christian Social Activism and Rule of Law in Chinese Societies (Leigh University Press, 2021). (Forthcoming).
Selected Presentations
"Migrants, Missionaries, and Mapping Chinese Christianities in Cold War Asia," University of California, Los Angeles, Mapping the Territory: Religion, Place, and Space in Asian Humanities conference. Online, 2021.
"'Losing the ground, but gaining the sky': Re-centering Religious Mobilities in Modern Chinese Migration," Michigan State University, Midwest Conference on Asian Affairs, panelist. East Lansing, MI, 2019.
"Migration, Conversion, and Transnational Activism: A Vancouver Chinese Church's Quest to Change China," Purdue University, Center for Religion and Chinese Society Conference: Christianity and Activism in Chinese Societies, panelist. West Lafayette, IN, 2019.