Graduate Student Directory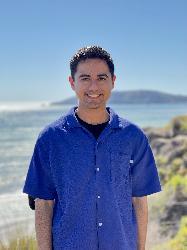 Title
Division Humanities Division
Department
Email
Website
Office Location

Remote work location, Zoom

Office Hours By Appointment
Mail Stop No Mailstop
Research Interests
19th Century Novel, Monstrosity, Gender, Sexuality, Race, Colonialism, Happiness Theory
Biography, Education and Training
B.A. English, UCLA, 2020, cum laude
B.A. History, UCLA, 2020, cum laude
Honors, Awards and Grants
May 2022 Coha-Gunderson Prize in Speculative Futures
Mar. 2022 Anne and Jim Bay Fellowship
Dec. 2021 GANAS Graduate Pathways Graduate Student Mentor Fellowship
Sept. 2021 Cota Robles Fellowship
June 2020 Phi Beta Kappa
Selected Presentations
(Upcoming) "Monstrous Maps: Transgressing Borders as Queer Resistance in Stoker's Dracula." A talk given at The International Vampire Film and Arts Festival's "Vampires Through the Ages" academic conference.
"Diseases of the Wild: Examining the Vampire as Infection Metaphor in Stoker's Dracula." A talk given at University of British Columbia's "(Anti)Bodies" academic conference, May 20, 2022.
"Growth or Happiness?: New Perspectives on Industry and 19th Century Morality." A talk given at UCSC Winter Dickens Universe, February 26-27, 2022.
"Unhappy Women And Creatures: Happiness And Its Patriarchal And Racial Exclusivity In Mary Shelley's Frankenstein." A talk given at UCLA Undergraduate Research Week for the UCLA Department of English, May 18-22, 2020.